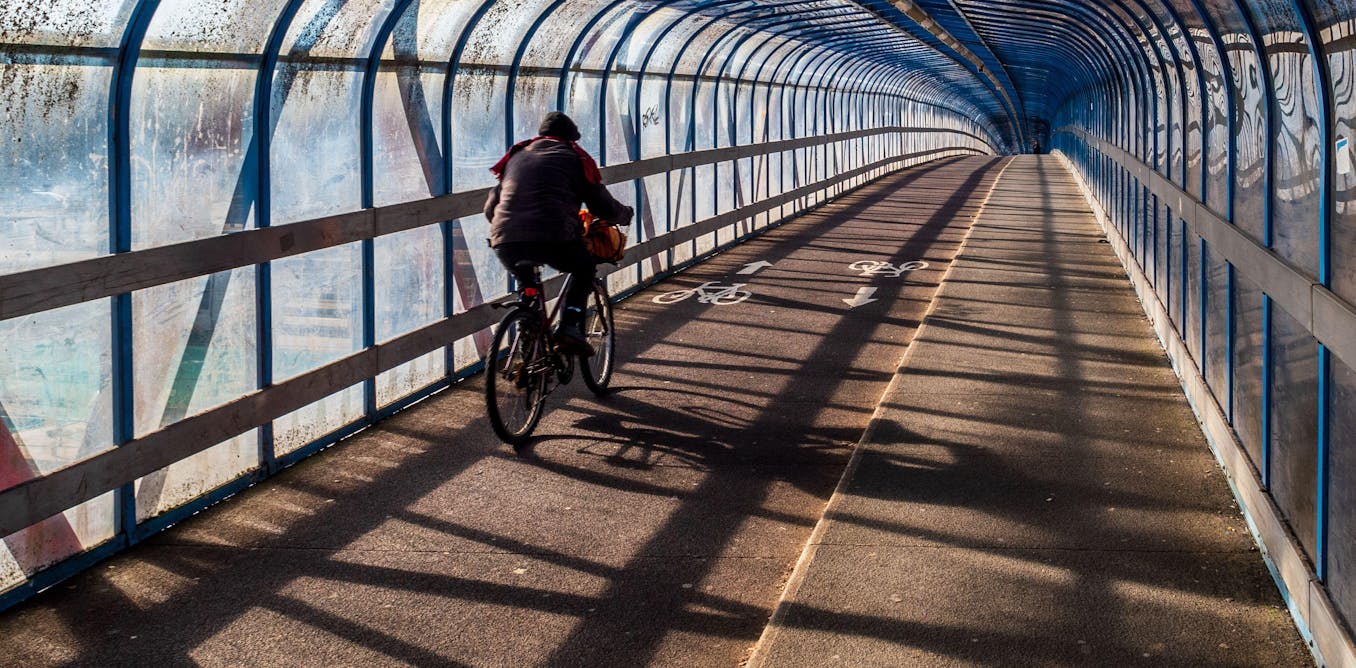 To tackle climate change, lifestyles need to change – but the government's reluctance to help is holding us back
Without changes in people's behavior and lifestyles it will be impossible for the UK to achieve net zero emissions by 2050. But the government is failing to put in place the conditions that would allow this to happen. produce – or even to recognize its relevance in reducing emissions and achieving climate goals. Its laissez-faire approach of simply "going the way of consumer choice," according to a recent reporthas no chance of making the urgent changes needed.
A House of Lords inquiry assessed the role of public behavior in achieving climate and environmental goals. The report drew on evidence from leading experts in behavioral science and social change, as well as input from a wide range of organizations including Tesco, Natural England and Cycling UK.
Among the criticisms leveled at the government were accusations that it places too much faith in unproven technologies to fix the climate and is reluctant to communicate to the public the scale of social change needed to create a low-carbon society. The various responsibilities of different government departments responsible for helping the public change their polluting behavior have been described as "confusing" and "unsuited" to the task. In some cases, government actions have driven people away from low-carbon choices, such as providing a tax reduction for domestic flights ahead of the 2021 UN climate summit in Glasgow.
Perhaps most uncomfortable for a government that has made economic growth its top priority, the report points to the need for absolute cuts to many of the common activities that are driving the climate crisis. This includes people buying fewer things with high environmental impacts, like long-haul flights, beef, and resource-intensive products, like fast fashion clothing and electronics.
Low carbon lifestyles
The government's reluctance to supposedly interfere in people's lives or restrict individual freedoms is at the heart of much climate policy inertia. Boris Johnson's government quickly withdrew a previous report about the options to encourage low-carbon behavior change that she herself had commissioned, lest her recommendations, which included surcharges on frequent flyers and high-carbon foods, could be interpreted as dictating consumer behavior.
The reality is more complex. Lack of money to insulate an energy-intensive home has little choice. There's also not much freedom in struggling to cycle on treacherous roads without dedicated cycle lanes, or having to pay significantly more to travel by train compared to flying.
It is for this reason that the House of Lords report urges the government to use taxes, regulations and infrastructure to level the playing field in favor of greener lifestyles, including travel, heating, food and the products we buy. The ban on new petrol and diesel cars by 2030 is one of the few examples cited in the government report that is assertive in its approach to behavior and lifestyle change – a clear constraint on choices people, but who now seems to be accelerating adoption of electric vehicles.
Measures to promote sustainable lifestyles would do well to learn from successes and failures in other areas, such as tobacco use, obesity and the national response to the pandemic. Health experts pointed out in the report that efforts to reduce smoking in the UK have worked precisely because they have involved a range of policy interventions, including increased tobacco taxes, laws restricting smoking in public spaces and a crackdown on advertising, as well as carefully coordinated measures. and timely efforts to engage with the public about these changes. The UK's success in reducing smoking rates would not have happened with voluntary measures alone.
The importance of fairness
Government advisers, the Committee on Climate Change, have found that around a third of all emissions reductions needed until 2035 require decisions by individuals and households. But the types of action needed vary greatly depending on people's circumstances. For this reason, it is important to be honest not only about what needs to change, but also about who needs to change the most.
People will be more likely to make changes if they feel policies are enforced fairly. The report is blunt in its assessment of what this means, noting that "higher-income households that typically have larger carbon footprints need to take proportionately larger steps to reduce their emissions."
Emissions are heavily skewed by income: across Europe, the richest 10% of people have a footprint of around 20 tons of CO₂ per year, compared to half that of people in the middle income bracket. And it's not just size that matters: people in the top 1% have a carbon footprint air travel alone that exceeds the total footprint of middle-income citizens. The government's failure to intervene in what amounts to a rapid depletion of the remaining carbon budget risks further deepening social inequality, especially as the effects of climate change worsen.
While the government drags on, it is clear public appetite for change. Our research found that 70% of people in the UK understand that our way of life needs to change drastically. The report offers encouraging examples of changes already made by businesses, civil society and local authorities, such as community faith groups reducing their waste or city councils improving cycling infrastructure.
This goodwill and enthusiasm must be sustained. This means that governments send clear signals to the rest of society, such as setting a date for a ban on gas boilers or subsidizing energy efficiency improvements in homes. We also need a national conversation about how to get to net zero. A cohesive public engagement strategy would not only inform people of the changes needed, but involve them in the process. For example, citizens' assemblies, representative groups of people gathered to deliberate on issues, can create a shared vision of the future.
Simply expecting people to make low-carbon choices in a world that doesn't support those choices and where people don't care about the changes taking place is unfair and irresponsible.
---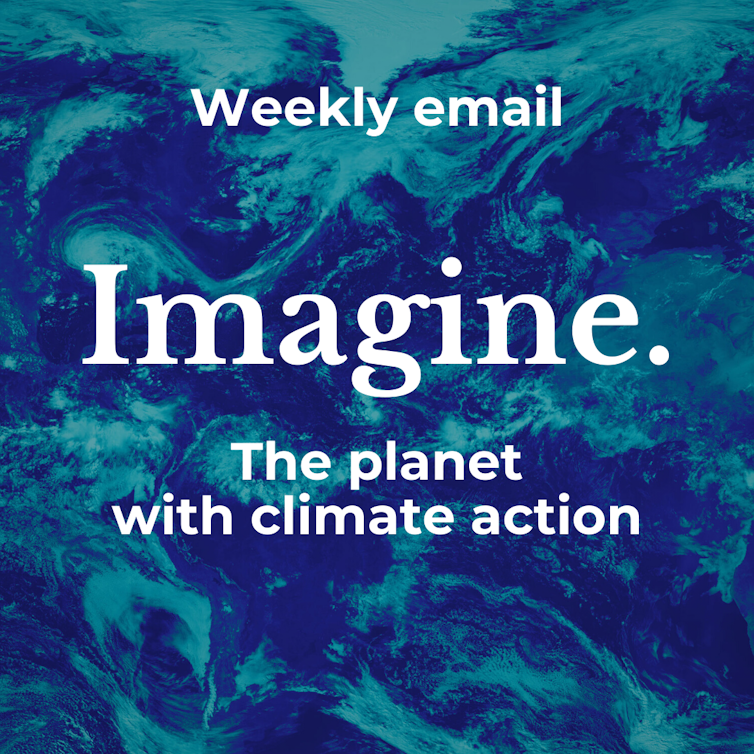 Don't have time to read about climate change as much as you'd like?

Instead, get a weekly digest delivered to your inbox. Every Wednesday, The Conversation's environment editor writes Imagine, a short email that digs a little deeper into a single climate issue. Join the 10,000+ readers who have subscribed so far.
---