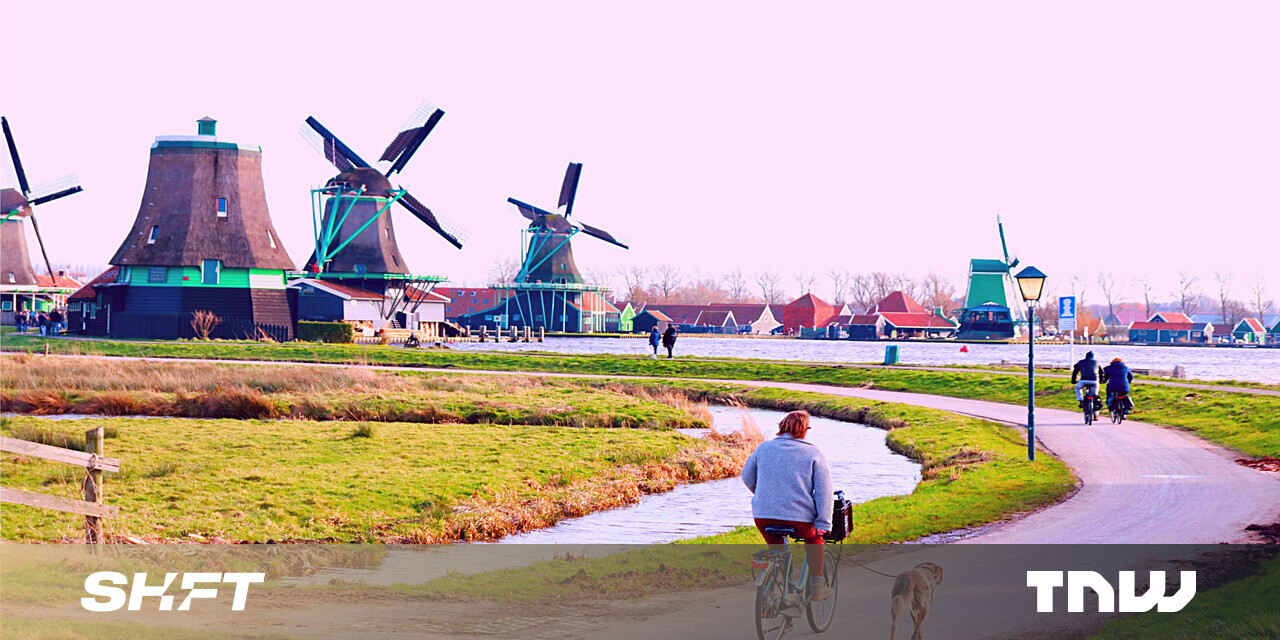 The Netherlands spends 1.1 billion euros on cycling infrastructure
You would think that the Dutch had already covered their whole country with cycle paths, but no, there is more to do. That is why, this week, the national government of the Netherlands announcement an investment of 780 million euros in cycling infrastructure.
Combined with existing municipal and provincial commitments, it brings the total investment to 1.1 billion euros by 2030. This country has cycling in its veins.
As part of a mission to reduce car journeys, the government is finding transport alternatives to entice people to leave their cars at home – or not buy one in the first place.
Meaningful solutions for the last mile
The investment is committed to more bike lanes, especially in regional areas. 500 bicycle parking spaces will be added at Utrecht and Goes stations, so that cyclists can switch more easily and quickly to public transport.
The Netherlands plans to build 400,000 new homes by 2030, including along or near the railway line in Leiden, Dordrecht, The Hague, Schiedam and Rotterdam.
According Minister of the Environment, Vivianne Heijnen: "With this, we ensure that homes throughout the country are sustainably accessible. We not only opt for investments in the Randstad," they said, but also throughout the country.
This means that new areas are supported by infrastructure that allows people to move easily in a sustainable way.
Heijnen continued: "The investment cements the reputation of the Netherlands as a country where cycling is intentionally integrated into infrastructure planning, unlike many countries where it is an afterthought, driving renovations such as ephemeral cycle paths.
Moves like this have broad ripple effects. Whether it's expanding the potential labor force, since people from all parts of the country can easily travel to an urban centre; improving health levels or making people more social, investing in cycling infrastructure has huge benefits for individuals and businesses alike.
And, as Heijnen pointed out, this latest rush for money in the Dutch bicycle system "also cements the commercial value of the abundant e-bike startup scene in the Netherlands."
A boost for local and European bike startups
The Netherlands is home to dozens of bike startups, with SwapFiets, Urbeeand FlickBike to name a few – and cBusinesses welcome the news with optimism.
Tom Schiller, co-founder of Mokumono, told me that there were "only smiles here". During our chat, he said it would have been "much harder to incubate an e-bike startup like Mokumono in a market other than the Netherlands."
The company "[benefits] immensely" of the cycling infrastructure already in place, and it is "great to see that the Dutch federal and local governments are not becoming complacent".
Tanguy Goretti – co-founder of electric bike brand Cowboy – shares similar sentiments. He applauds the fact that the Dutch government is making "difficult and innovative decisions that not only improve cycling infrastructure, but ultimately improve the lives of its citizens".
And that's the key: investing in cycling has a positive impact on Dutch society as a whole. What is disheartening is how few other countries seem to be going the same way.
With COP27 currently underway in Egypt, where we have seen a noticeable drop in focus on cycling in the past two years — and this is something that Europe in particular needs to rectify.
Not only is cycling a more sustainable form of transport, but investing in it improves health and social connections. And let's put it this way: if the Dutch think they don't have enough cycle lanes, your country certainly doesn't.