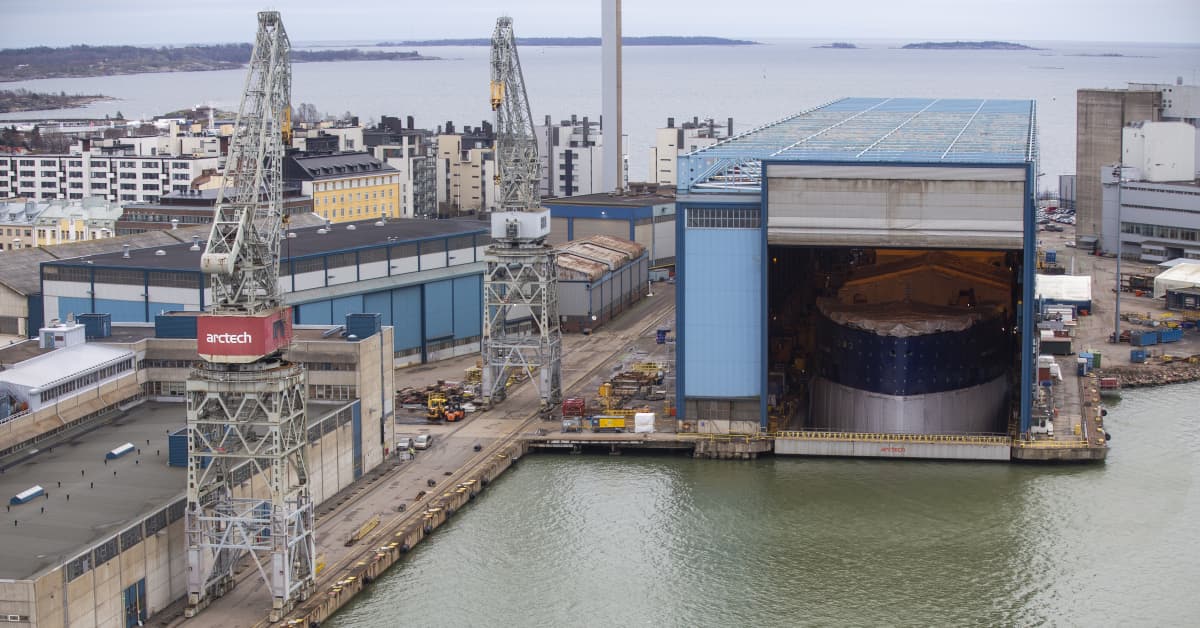 Papers: Filing for bankruptcy against the Helsinki shipyard | New
The facility was heavily affected by the sanctions imposed on Russia due to the war in Ukraine.
Tekniikka & Talous writes that Merima Oy, a Helsinki-based contracting company that manufactures ship interiors, filed a bankruptcy petition against the company with the Helsinki District Court on Tuesday, September 6.
Helsinki Shipyard has been owned since 2019 by the Cypriot company Algador Holdings, whose main shareholder is Vladimir Kasyanenkoa businessman who is said to have close ties to the Russian president Vladimir Poutine. Kasyanenko currently holds a Belgian passport.
The operations of the Helsinki shipyard have been strongly impacted by the sanctions imposed on Russia due to the war in Ukraine. The company has applied to the Foreign Ministry for an export license to build an icebreaker for a Russian mining company, construction of which is expected to start at the Hietalahti shipyard next year.
Although preliminary work on the project began late last year, it has since been halted due to sanctions against Russia. When the deal was announced in January – just a month before Russia invaded Ukraine – the company said it would create around 2,100 person-years of jobs in the shipbuilding and maritime.
The Finnish Foreign Ministry told Yle in August that icebreaker export to Russia was currently prohibited due to EU sanctions, but noted that the export permit for the icebreaker project ice at the Helsinki shipyard was still under consideration by the ministry.
CEO: not a "significant amount of money"
New CEO of Helsinki Shipyard Kim Salmi told Yle he believed the dispute with the subcontractor that led to the threat of bankruptcy could be resolved. Salmi, who took office in early September, said the amount at stake was not large.
"It's not a big amount of money. I think it can be negotiated," Salmi said.
The Helsinki Shipyard specializes in Arctic shipbuilding and the facility has built several icebreakers.