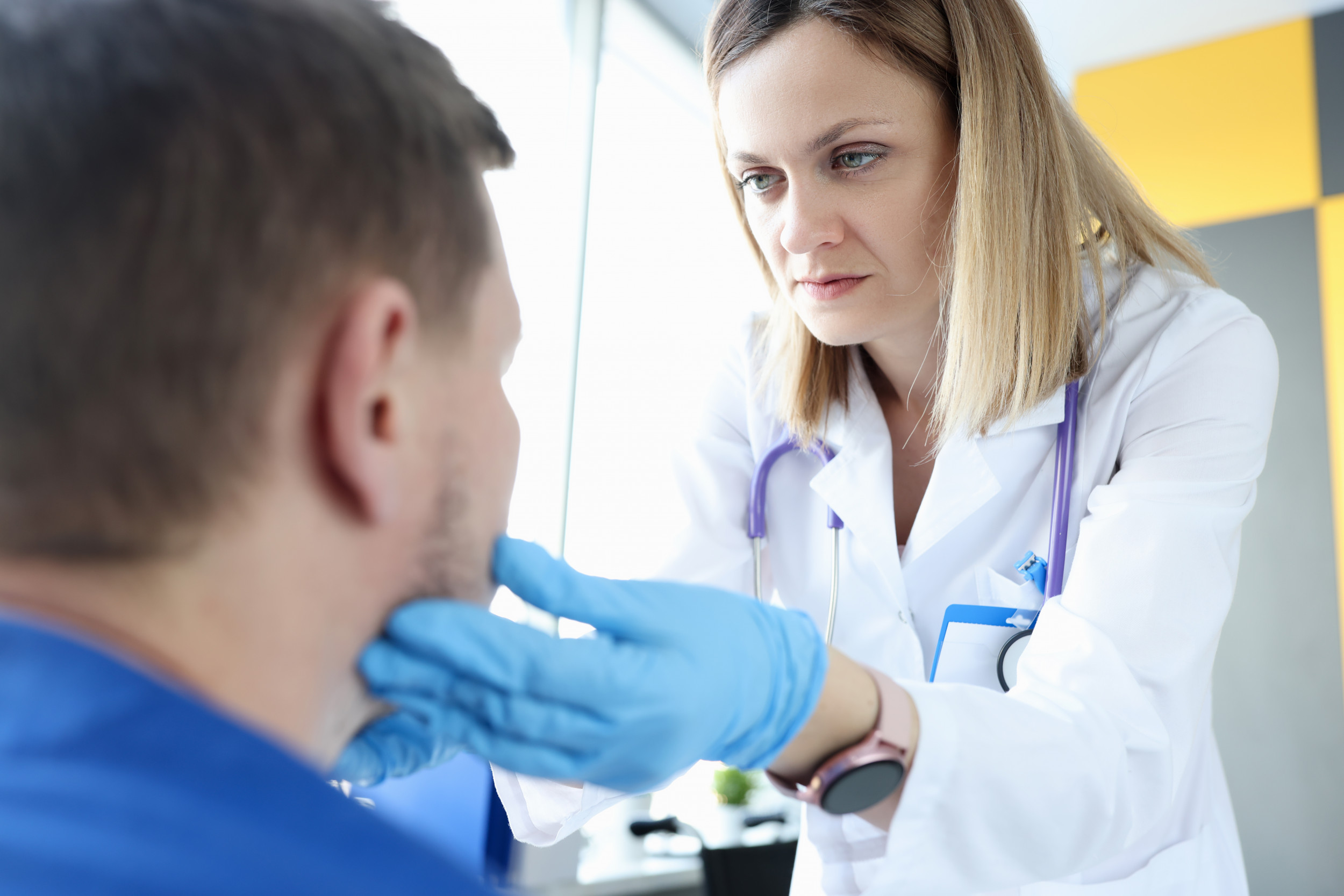 New immunotherapy treatment brings hope to head and neck cancer patients
[ad_1]
A recently tested combination of immunotherapy drugs may offer a better survival rate than chemotherapy in patients with head and neck cancer.
Research has shown that when used in combination, two immunotherapy drugs have helped some patients with advanced head and neck cancers live longer compared to aggressive cocktails of chemotherapy drugs and antibody therapy. targeted, according to the Institute of Cancer Research (ICR).
The combination of the immunotherapies nivolumab and ipilimumab, drugs designed to stimulate the patient's immune system to work against cancers, led to a "positive survival trend" in one group of patients when they were tested against standard treatments. "extreme". The patients in the trial appeared to have high levels of the PD-L1 marker, a protein that prevents immune cells from attacking healthy cells in the body.
The ICR points out that although the trial yielded the highest survival rates ever reported in a first-line treatment trial for relapsed or metastatic head and neck cancers, the results are not statistically significant and require further investigation.
Researchers from ICR, the Royal Marsden NHS (National Health Service) Foundation Trust and scientists from Greece and the United States presented the results of the trial involving 947 patients at the European Society of Oncology virtual congress medical (ESMO) in September.
"Our results indicate a positive trend in survival when using a novel combination of immunotherapy for patients with head and neck cancer whose tumors are positive for the immune marker PD-L1" said the professor of biological cancer therapies at the Institute of Cancer Research in London. , and consultant clinical oncologist at the Royal Marsden NHS Foundation Trust, Kevin Harrington. "Our trial shows that the combination of immunotherapy achieved the longest median overall survival ever seen in patients with relapsed or metastatic head and neck cancer.
"Despite the lack of statistical significance, these results are clinically significant," he added.
Harrington goes on to add that in the patients in the trial, the combination of nivolumab and ipilimumab immunotherapies appeared to be a better option than the aforementioned standard "extreme" treatment, with fewer side effects.
Barry Ambrose, 77, a resident of Bury St Edmunds, England, was diagnosed with throat cancer in 2017. After the cancer spread to his lungs, his local hospital told Ambrose that palliative care was his only option.
After receiving a second opinion at Royal Marsden Hospital, Ambrose joined the clinical trial in August of the same year. He continued the trial for two years, then switched to chemotherapy followed by surgery. Ambrose said he's cancer free now.
"When I was briefed on the lawsuit by Professor Harrington, I was not hesitant to join – what did I have to lose? It turned out to be a lifeline," Ambrose said. "I had virtually no side effects and was able to continue doing the things I love as normal: sailing, biking and spending time with my family."
Ambrose added that he was even able to stop treatment in 2018 to go on a Caribbean cruise with his wife.
"When the research nurses called to tell me that after two months the tumor in my throat was completely gone, it was an incredible moment. Although there is still disease in my lungs at this then the effect was astounding, "Ambrose said. . "The treatment I have received at Royal Marsden is second to none and I am so fortunate that they have continued to find a treatment that works for me – it is the gift that continues to give me."
Discussing the results of the trial, the Managing Director of the Institute of Cancer Research in London, Professor Kristian Helin, said: "Immunotherapies are gentler, smarter treatments that can bring significant benefits to patients with AD. 'advanced cancer of the head and neck, for example by sparing them some of the difficult side effects of chemotherapy.
"These are promising results and demonstrate how we can better select the patients most likely to benefit from immunotherapy treatment."
[ad_2]