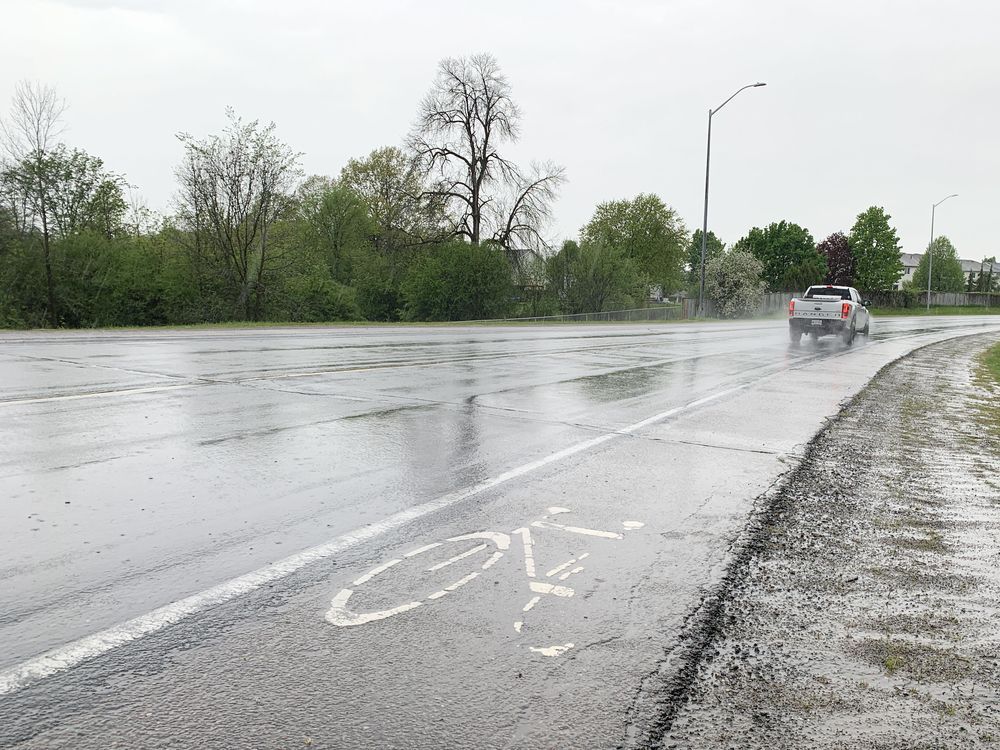 Kingston plans cycling infrastructure along Bayridge Drive
Content of the article
KINGSTON — The city is seeking public comment on a plan to expand cycling and pedestrian infrastructure along three miles of Bayridge Drive.
Content of the article
The plan includes adding separate bike lanes, shared lanes and improvements at five intersections through the installation of AAA (all ages and abilities) features, such as crosswalks and bike signals between Henderson Boulevard and Cataraqui Woods Drive.
Currently, the only cycling infrastructure along Bayridge Drive is unprotected bike lanes on the road.
"We know more people will choose active transportation — like walking or biking — if it's safe and accessible to do so," Marissa Mascaro, the city's transportation infrastructure manager, said in a statement Monday. hurry. "The proposed improvements along Bayridge Drive will make it easier for people of all ages and abilities to choose active travel options, which benefits the health and well-being of the community, while helping to avoid greenhouse gas emissions."
Planning for the project is due to be completed later this year and construction is scheduled for next year. The project will be funded by a federal grant under the Investing in Canada Infrastructure Program.
Bayridge Drive has been identified as a primary route and upgrading it is a priority in the city's Active Transportation Master Plan.
Plans for the project can be viewed on the city's website, and a virtual open house is scheduled for May 24.