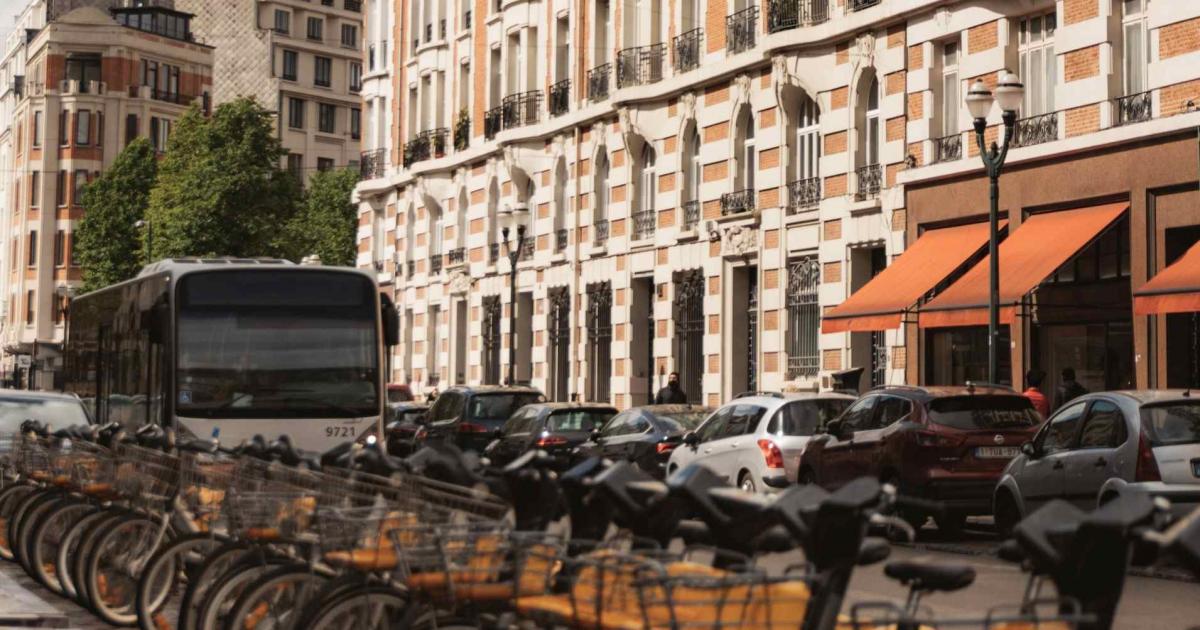 Brussels' cycling infrastructure receives a boost from the Belgian Crown
Brussels' cycling infrastructure receives a boost from the Belgian Crown
The King Baudouin Foundation will support various sustainable mobility infrastructures with 1.15 million euros
The city of Brussels changing more and more cyclists take to the streets and cars are slowly being crowded out by urban policies. However, the Belgian capital's cycle network still consists of a patchwork of alleys and dedicated spaceswhile cyclists and motor vehicles vie for the road.
This is why the The King Baudouin Foundation has pledged to invest 1.15 million euros to revitalize the cycling infrastructure of the city thanks to the Bicycle Fund in Brussels. The foundation announced that it would support several larger infrastructure projects while keeping its application form open for smaller projects as well.
With this announcement, the foundation, currently managed by Queen Matildadid so through its support for sustainable mobility in Brussels.
The future of cycling in Brussels
The Fonds Vélos à Bruxelles was created by the foundation in 2018 and aims to support urban initiatives that bring more sustainable mobility in the city. According to an official press release, this would bring more free-flowing traffic, cleaner air and less noise pollution to the Belgian capital.
One of the major projects that the fund has decided to support is the cycle bridge at Quatre Bras. The bridge will cross the Belgian Ring and will offer cyclists from the neighboring Flemish regions free and safe access to the city. The fund has decided to commit approximately 500,000 euros for the cycle bridge, ie almost half of its capital.
In addition, the representatives of the fund have decided to support a project to create a segregated cycle path between Molenbeek-Saint-Jean with another €370,000 – as an important transit axis in Brussels. In addition, they will support the cycle paths along the avenue du Sacré-Coeur in Jette, to the tune of more than 150,000 euros. These trails would fill existing gaps in the network and would also benefit young people who want to cycle to school.
History of the King Baudouin Foundation
The King Baudouin Foundation was created in 1976 for the 25th anniversary of the enthronement of Baudouin I of Belgium. The Foundation was placed under the honorary presidency of Queen Mathilde, wife of the current Belgian monarch, King Philippe.
Although the foundation operates with its own capital, it is also a tool to channel donations to its various causes around the world. Thanks to a strong international network, she is able to boost numerous humanitarian and charitable projects in Europe, Latin America, Africa and Asia in the fields of equality in education, health, climate , etc.