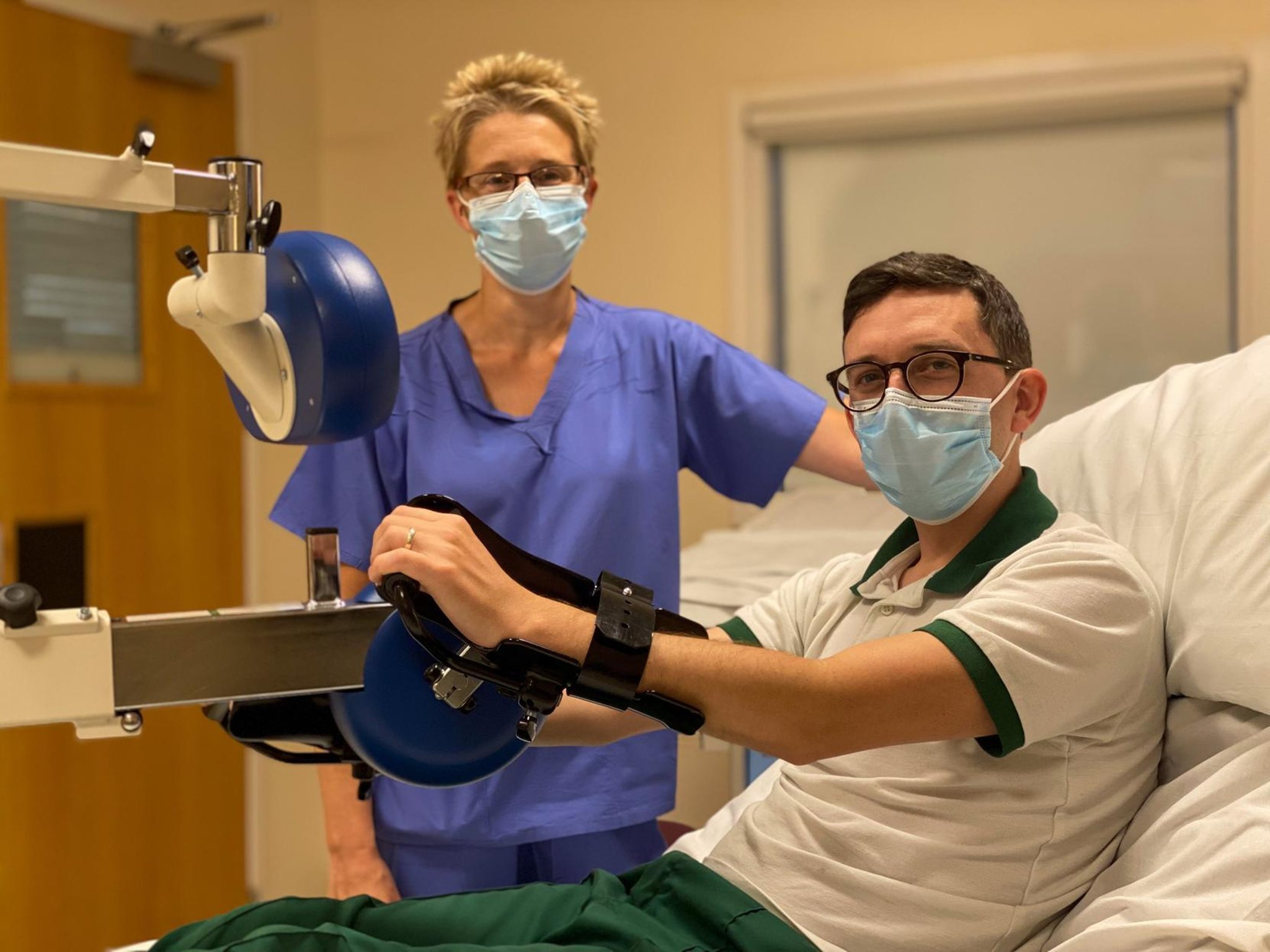 Blackpool Victoria Hospital Charity funds £ 12,000 of cycling equipment for critically ill patients
[ad_1]
The charity funded a £ 12,181 MOTOmed Letto 2, an upper and lower limb assisted cycling device on the bed designed to enable early mobilization of patients recovering from serious illness.
Nicky Williams, an intensive care physiotherapy practitioner and head of rehabilitation, said the equipment would help alleviate any problems patients may have in their recovery after returning home.
She said: "We know that critically ill patients can have many problems with losing muscle mass, becoming extremely weak. If we can improve people's muscle strength, we can improve their function, which means we have better results when they leave intensive care. "
Occupational Therapist Tom Glithero demonstrates the device, funded by Blue Skies, with Nicky Williams. Photo: Blue Skies Hospitals Fund
The device helps patients move their arms and legs passively while they are sedated at the UTI, as well as actively while they are awake.
Blue Skies said current research has identified that early rehabilitation is essential for improving physical function and reducing the impact of long-term problems.
Kila Redfearn, head of fundraising at Blue Skies, said she was delighted to see the device in place, supporting patients' recovery.
She said: "We are incredibly proud to have funded MOTOmed. It is a fantastic kit that will be of great benefit to many people. We would like to thank our local community, without your generous donations we would not be. able to fund things like this Your support does not go unnoticed.
[ad_2]