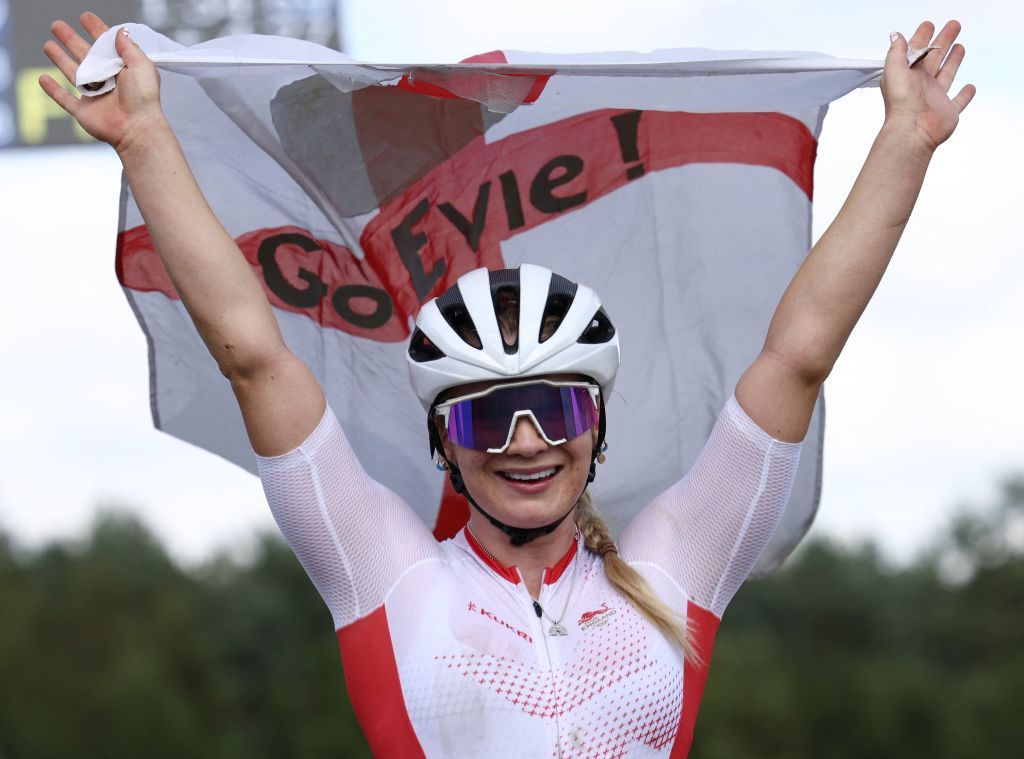 Evie Richards reveals the physical and mental toll of becoming a professional cyclist
Evie Richards, Britain's first elite women's mountain bike cross-country world champion and Commonwealth champion in the same discipline, has revealed the physical and mental costs of reaching such heights.
"After leaving school at 16 to join the British Cycling Academy and focus on becoming a professional rider, my periods stopped," Richards said in a wide range. BBC (opens in a new tab) Reportage. "Over the next five years, I only had three menstrual cycles because I exercised too much and didn't eat properly or enough.
"When I spoke to the doctors, I was told that losing your period was very common as a professional female athlete, and that it was nothing out of the norm or something to worry about. "
In the years that followed, Richards learned that it was a symptom of relative energy deficiency in sport (Red-S), a condition that can affect both men and women caused by insufficient caloric intake and / or excessive energy expenditure, according to a study published by the British Medical Journal. It can have adverse effects on many parts of the body, including the menstrual cycle, bone health, and cardiovascular health.
In an attempt to mold herself into a more traditional "climber" physique, Richards also became obsessed with her weight.
"No one ever told me it was unhealthy except my mum. I remember one time when I came home after winning silver at the 2018 Commonwealth Games in Australia and she just to say I looked like a bag of bones," Richards said.
"I was always told I wasn't cut out to be a climber, and I thought people were probably right – but it just made me more competitive and obsessed with my weight to make sure I would be considered sufficiently "small".
"It only stopped when I started working on changing my mindset and my refueling. When I became world champion, I showed everyone that I didn't need to be thin to be fast on the slopes.
By sharing her story, Richards hopes to set a good example for budding young cyclists, teaching them how to fuel up properly and avoid eating disorders.
"I see some of the athletes I race against posting their weight on social media and it makes me angry because it literally breaks a young girl's heart – she will see it and chase after being so thin on the scales, like I did," she said.
"I want to see a lot of girls start cycling, but more importantly I want a lot of happy athletes and it doesn't help when you see people running around looking so sick. You run better when you are happy and healthy.
"I was obsessed with racing and winning"